Hi everyone. My husband & I bought a tiny 800 sq ft condo in October. I hate the kitchen- the floors are slanted, there is no storage, and no counter space! It's also incredibly dark in there. The storage & counter space are my main issues. We were thinking about building an island as a possible fix. Any ideas are welcome, thanks so much!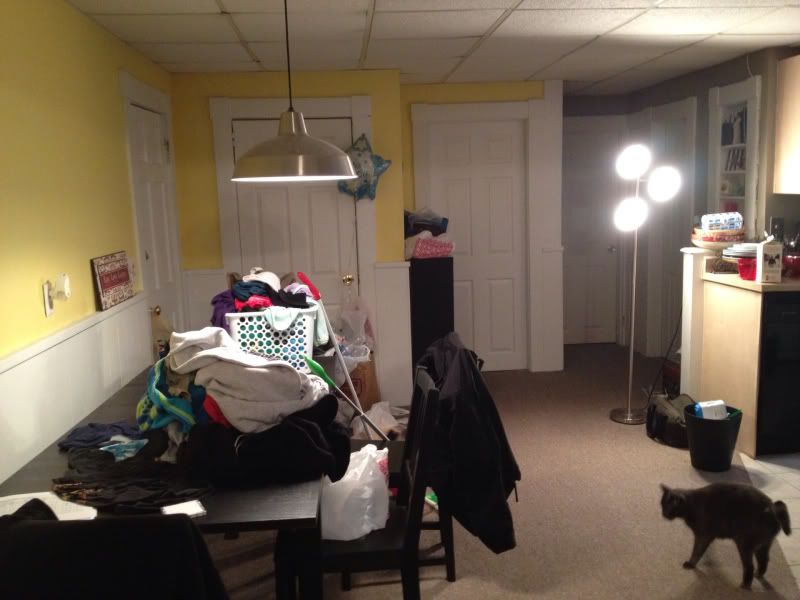 The eating area. It's not always that messy, we just had a baby & he does not like being set down to clean!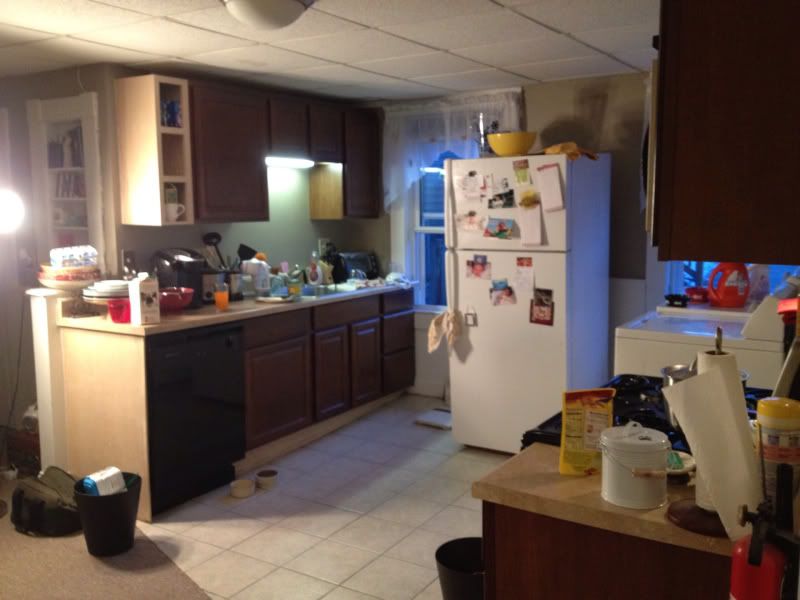 Kitchen itself. Those curtains came with the place & I'm definitely open to new window treatments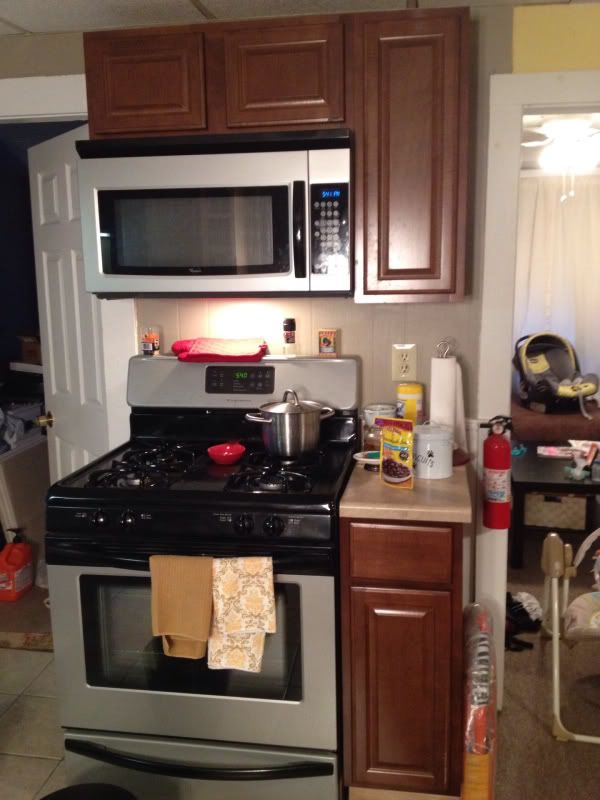 The area on the right of the above picture.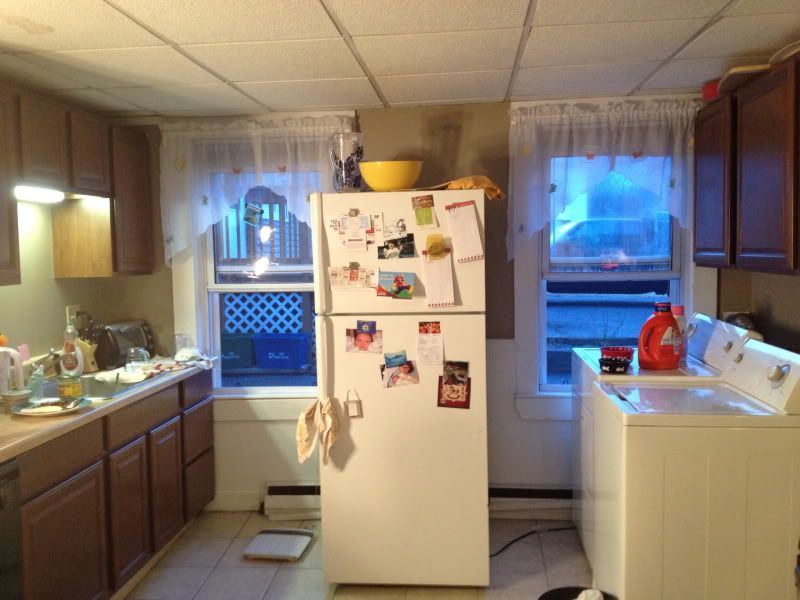 The laundry area. So cramped, when you open the dryer it touches the fridge.